Vandana Shiva writes — The nitrogen problem in Agriculture is a problem created by synthetic nitrogen fertilisers made from fossil fuels. Nitrogen fertilisers contribute to atmospheric pollution and climate change in the manufacture and the use of fertilisers.
The manufacture of synthetic fertiliser is highly energy intensive. One kg of nitrogen fertiliser requires the energy equivalent of 2 litres of diesel. Energy used during fertiliser manufacture was equivalent to 191 billion litres of diesel in 2000 and is projected to rise to 277 billion in 2030. This is a major contributor to climate change, yet largely ignored. One kilogram of phosphate fertiliser requires half a litre of diesel.[1]
Nitrogen fertilisers also emit a greenhouse gas, N2O, which is 300 times more destabilising for the Climate System than CO2.

Regeneration International's Perspective of the UNCCD COP15 in Abidjan, Côte d'Ivoire
Abidjan: On the 20 of May 2022, 196 countries ratified an agreement under the United Nations Convention to Combat Desertification to neutralize land degradation and restore 1 billion hectares of land globally by 2030. Many experts see this as a vital target equivalent to the 2C global warming threshold of the UNFCCC Paris Agreement. Countries need to set themselves for new policies and frameworks to contribute to and sustain resilient landscapes in the era of anthropogenic climate change. However, from the perspective of the realities of the ground, it is not enough. Although reaching a consensus on a target is essential, on-field implementation plans are crucial to leverage countries toward their Land Degradation Neutrality (and reversal) goals – and regrettably, none were promised or put forward by any party during this COP.
However, the conference broadly highlighted the importance of agroecology in tackling desertification, a first for the UNCCD COP. A draft statement on agroecology was made by civil society calling for agroecology to be funded and for states to provide better support for agroecological youth enterprises to facilitate access to land for women and young people.

Read more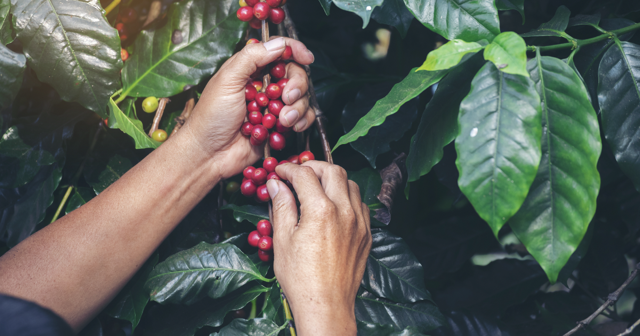 Farmers in Mexico Fight Coffee Disease With Resistant Varieties and Agroforestry
Indigenous Mixe farmers in Mexico's Sierra Norte highlands are testing dozens of coffee varieties and developing agroforestry systems in order to combat coffee leaf rust, a fungal disease that spread to the region and devastated coffee production.
The project tests the resistance of over 27 different varieties of coffee within a shaded agroforestry system that helps decrease temperatures and create drier conditions – reducing the fungi's spread.
Cultivating organic coffee in times of unpredictable weather is risky, costly and a laborious exercise. The cost of production is also growing, affecting farmers' eagerness and capacity to cultivate.
Study: Regenerative Farming Boosts Soil Health, Yielding More Nutritious Crops
Plants build themselves from sunlight, water, and soil. And, as it turns out, what crops "eat" can influence the nutrients on our own plates.
A recent study, published in the journal PeerJ, compared the nutritional content of food crops grown using conventional versus regenerative farming practices — those that build the soil by using cover crops, a diverse rotation of crops, and minimal tilling.
"It was very difficult to find studies that had explicitly looked at soil health and how that affects what gets into food," lead author David Montgomery, a professor of Earth and space science at the University of Washington, told Mongabay. "We did the experiment that we wished was out there."
The researchers turned to a network of farmers who they knew had successfully rebuilt soil fertility on their land using regenerative agricultural practices. Ten regenerative farms agreed to grow 1 acre (0.4 hectares) each of peas, sorghum, corn, or soybeans to compare results with the same crop grown on a neighboring conventional farm.
Essential Reading and Viewing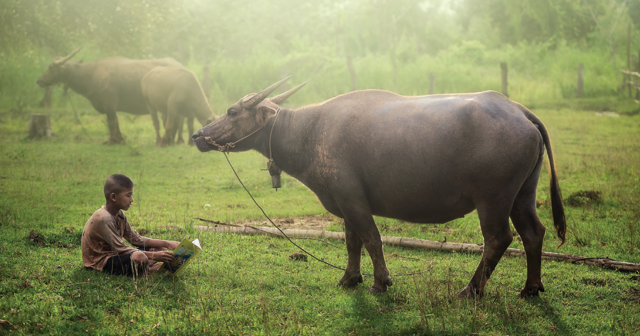 The Little Regenerative Farmer

The story of one little girl's journey from falling in love with farm animals to starting her own backyard farm using Regenerative Agriculture techniques. This book is a perfect story of overcoming challenges to do what you love while helping improve the world. A must have for those who love the planet and support the regenerative agriculture movement!


Scaling up Regenerative Agriculture

From June to November, a group of 27 governmental and private agriculturists and agronomists will carry out training sessions on farming as a business, soil health, pollinators, organic compost, and organic pest management for as many as 350 coconut farmers across the four provinces.

Call for Contributors to Support Implementation of Regenerative Agriculture Revolution in Cee Region During the Period 2022-2024
EIT Food is looking for organisations in CEE region that would support implementation of Regenerative Agriculture Revolution project during the period 2022-2024.

A Return to Agroecology Traditions Points the Way Forward for Malawi's Farmers
From 2012-2017, an initiative called the Malawi Farmer-to-Farmer Agroecology project, or MAFFA, trained 3,000 farmers in Dedza district in agroecology methods, including intercropping, composting, organic pest control and soil management. Years after the close of the program, many participants report ongoing success in using the techniques they learned.

Local Food Systems: Making Visible the Invisible Through Urban Agroecology
The economic and bioecological crisis such as the economic one, the social one, pandemics, war or clime change, have faced cities with unexpected problems but also with new perspectives.

The Regenerative Farm Working to Improve Soil Without Fertilizers

As the Ukraine war and climate crisis act as a wake-up call for the industry, one UK farm is leading the way. From the top of a hill, Marina O'Connell can survey most of the 15 hectares (37 acres) she has dedicated the past six years to transforming.

Regeneration International relies heavily on individual donors to fund our work around the world. Please consider contributing today.