Dear Friend,

Happy 2023! Thank you for your support and advocacy for our parks throughout 2022. This past year brought many changes to the Mid-Atlantic region and historic changes to our parks and nation. Over the past year, our Mid-Atlantic team added new staff in West Virginia as well as to support coastal and climate initiatives. We also celebrated historic funding to restore parks and protect them from climate change. We are moving full steam ahead to address some of the largest issues in our area and finding new ways to advocate for national parks and communities.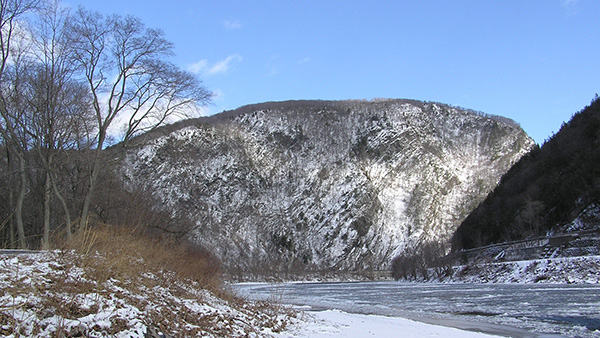 Delaware Water Gap National Recreation Area is Generating Economic Opportunity
NPCA released a new fiscal impact analysis report showing Delaware Water Gap National Recreation Area generated over $235 million for local businesses in 2021. We hope the data contained in the report, the testimonials from local municipal leaders, and policy recommendations will serve as an impetus for all of us to continue to work together to ensure that Delaware Water Gap National Recreation Area and adjacent communities receive robust funding and support to protect and enhance the visitor experience.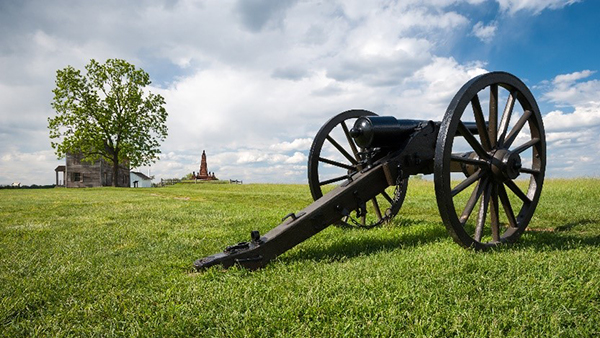 Data Centers Still Taking Aim at Manassas National Battlefield Park
In early November, amidst enormous opposition, the Prince William County Board of Supervisors voted to allow developers to move forward with plans for massive industrial data centers adjacent to Manassas National Battlefield Park. During the 14-hour meeting, NPCA staff and approximately 120 others testified opposing the inappropriate development. Despite this unfortunate vote, the fight is not over. NPCA will continue to advocate against this development at the local, state, and federal level to protect our parks.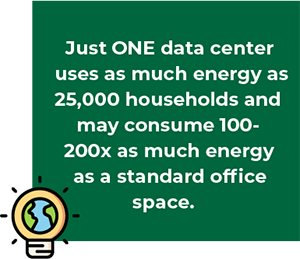 What exactly is a Data Center?
With the rapid growth of the data center industry, communities and parks across the region are threatened by this billion/trillion-dollar industry. To gain a better understanding of this industry, the Mid-Atlantic Team worked with Georgetown University students to conduct research around the environmental impacts of data centers. Their research shows that data centers are environmentally problematic in a variety of ways. They also disrupt communities with noise and health violations.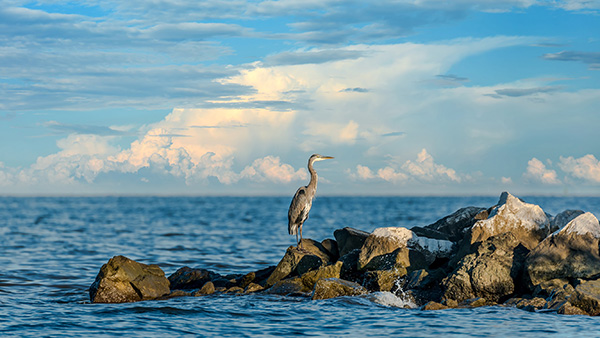 A Proposed New National Park in the Chesapeake
In November, Maryland Senator Chris Van Hollen and Congressman John Sarbanes released draft legislation for the designation of the Chesapeake National Recreation Area (CNRA). The CNRA will raise the visibility of the Chesapeake Bay as an important resource, encourage upcoming generations to protect the Bay, create sustainable jobs, link all the park sites around the Bay with a common visitor experience and invite people to explore. You have an opportunity to weigh in and submit your thoughts on the proposal until February 12th.
2022 highlights
On behalf of the Mid-Atlantic team, thank you for your continued support. We look forward to seeing you in a park in 2023.

Upcoming Events
Best,



Michaela Pavlat
Senior Outreach and Engagement Coordinator
Images from top: A view of the water gap and Delaware River in a previous winter covered in snow | © NPS; A civil war canon rests in one of the fields at Manassas National Battlefield Park in Northern Virginia | © NPCA; Data Center Energy Consumption, research by NPCA X Georgetown University Eco-Consultants; Great Blue Heron standing on a jetty overlooking the Chesapeake Bay in Maryland | © NPCA; Highlights from 2022 Mid-Atlantic events | © NPCA