Dear Friend,
Happy Springtime!

I hope you are enjoying the renewal of this season and preparing to get out and enjoy your parks. At NPCA we are celebrating the establishment of Avi Kwa Ame as a national monument, which protects a place of sacred significance to many Indigenous peoples and connects a vast protected landscape from Joshua Tree to Bears Ears. The Castner Range in Texas was also designated as a national monument, and we are thrilled to see both of these areas added to the protected lands of our country.

Funding for Amache and Honoring the Amache Preservation Society
The omnibus funding bill passed at the end of 2022 secured over $500,000 in funding for Amache National Historic Site operations and full-time staff. NPCA is pleased with this support needed to set the park up for success, and we will continue to advocate for increased operational funding for the site.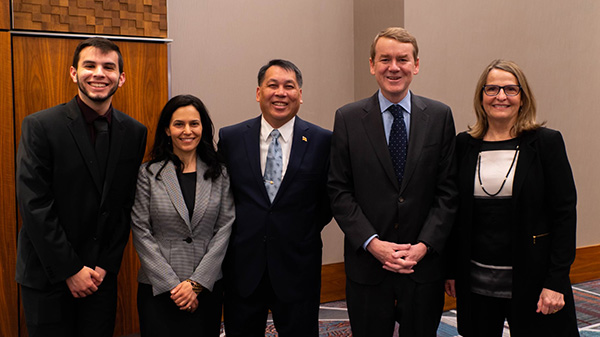 In March NPCA presented the Marjory Stoneman Douglas award to the Amache Preservation Society (APS), honoring the group's protection of the new national historic site. APS, a group of community leaders and students in Granada, Colorado, has worked tirelessly for decades to maintain what was originally known as the Granada Relocation Center and ensure the stories of those unjustly imprisoned there would not be forgotten. NPCA is proud to recognize and support this important work.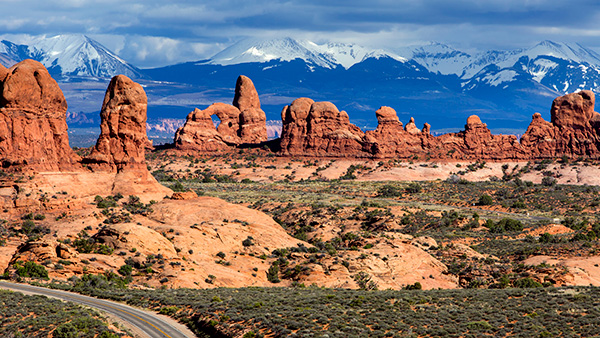 Arches and Rocky Mountain Resume Timed Entry
This spring, Arches and Rocky Mountain National Parks will resume the timed entry systems piloted in previous years. To enhance the visitor experience, improve operational conditions and protect park resources, timed entry reservations are required April 1 - October 31 at Arches and May 26 - October 22 at Rocky Mountain. We support the Park Service's continued use of pilots while they develop permanent visitor use management plans. Stay tuned for ways to weigh in on Rocky Mountain's long-term plan later this year!

Learn more about managed access systems and plan your park trip at npca.org/reservations (also in Español).

Small Steps Forward Toward Clean Air for Parks and Communities
The Environmental Protection Agency (EPA) proposed new standards for fine particular matter (also known as PM2.5 or simply "soot") that provide stronger protections for public health. Disappointingly, the proposed standards fail to address the other secondary standards that protect nature, including visibility in national parks. NPCA calls on EPA to improve secondary standards and advance ecosystem protections in sync with public health standards.

Locally, after longtime advocacy from community groups and organizations including NPCA, New Mexico's San Juan Generating Station permanently closed its doors last fall, and demolition plans were finalized in early March. The coal-fired power plant was one of the region's major emitters of pollutants that threaten public health and contribute to haze and climate change. Its closure presents a challenging economic and workforce transition for local communities, and we look forward to seeing support from the New Mexico Energy Transition Act and any federal assistance available to ease this important process.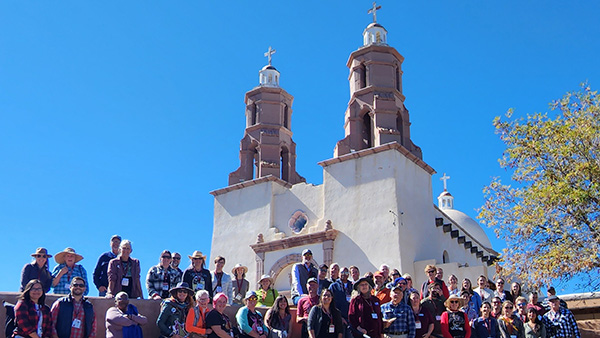 A Bright Future for National Heritage Areas
NPCA celebrated Congress' bipartisan commitment to cultural and historical preservation with the passage of the National Heritage Area Act in the final days of 2022. The Act achieves many things long fought for by NPCA, including establishing an official system of National Heritage Areas (NHAs), extending funding for NHAs for 15 years, and establishing seven new NHAs across the country. Learn about one story protected in Colorado's Sangre de Cristo NHA in this magazine piece uncovering a groundbreaking 1914 school desegregation case.
Thank you for all that you do for our parks,


Ernie Atencio
Southwest Regional Director

P.S. We are proud to share that NPCA is officially one of USA's Top Workplaces! Thank you for supporting the meaningful work we do and the wonderful way we get to do it.
Images from top: Valles Caldera in springtime © NPS; APS graduate Adam Hopper, NPCA Colorado Senior Program Manager Tracy Coppola, Amache Alliance President Mitch Homma, Senator Michael Bennet of CO, and NPCA president Theresa Pierno at the Marjory Stoneman Douglas award ceremony © Terrance Liggins, NPCA; Arches National Park © Ian Shive; Attendees in front of the Stations of the Cross Shrine during the Alliance of National Heritage Areas conference held in Sangre de Cristo NHA in October 2022 © Julie Chacon