Regeneration International Africa Coordinator Precious Phiri writes from Zimbabwe:

As I write this little note, Western Zimbabwe is in a dry and hot spell at an absolutely wrong time of the year. As agro-pastoral farmers, we are facing a bit of panic for the lagging crops that still needed a bit of rain, the crops that were ripened had to take an early drying. It's a bit of a dilemma, as any rainfall now will cause sprouting of the drying grains and other root crops like peanuts and bambara nuts.

We are, on the other hand facing really hard times with Cyclone Freddy causing loss, of lives and properties in the Southern African region. Cyclone Freddy, having come in through Madagascar, is now in Malawi and making its way to Zambia and my home country Zimbabwe is under threat of this raging storm. The uneasiness that these moments stimulate, tends to bring a huge wave of hopelessness.

However, the potential of regenerative agriculture, stories of farmers, and many different humans of earth in regeneration have stimulated most of us to keep going. We now more than ever, need the hope of working TOGETHER, humans and nature to bring Team humanity out of the vicious cycles degeneration.

Learn more

Village Head Wins Regenerative Farming Award
VILLAGE head for Ndlovu village outside Victoria Falls, Mr Abel Ndlovu is leading his subjects by example after he won the farmer of the year in Kachechete ward.

This comes after the community embraced the concept of regeneration pioneered by Igugu Trust, to revitalise communities to enhance their livelihoods through sustainable use of soils, pastures, forests and small grains.

Igugu Trust was formed in 2017 to encourage care and well-being for communities and all living systems, and for the soil by providing trainings to Hwange community and other organizations on regeneration. The concept envisions a future with communal food sovereignty, individuals that are proud of their roots, deeply connected to their source of life, soil health, food systems, human health, climate health and economic viability, all dovetailing with the Second Republic's vision for an upper middle income society by 2030.

Igugu Trust introduced the boma concept, where an un-transparent canvas sail is used to make a pen balanced on poles for the perimeter with the canvas is put right round.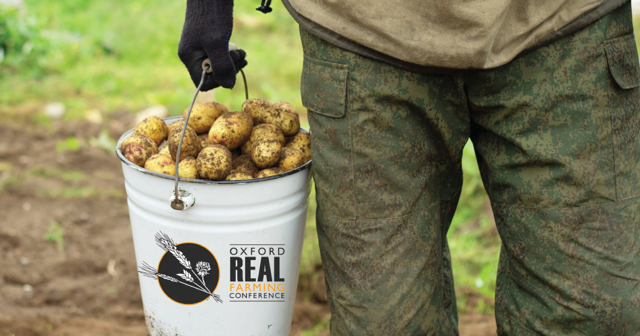 Agroecology Movement Gathers for Hope and Action
This year's Oxford Real Farming Conference (ORFC) felt more necessary than ever. Gathering in person for the first time since January 2020, the great and the good of agroecology turned their attention to the pressing matters of the day: the intersectional crises of biodiversity, climate, energy and cost of living. The movement discussed available support for small-scale farmers, and solutions provided by transformed food and farming systems.

The event – and the movement – continues to grow, this time combining a virtual programme and in-person event. Online speakers represented six continents, whilst hundreds gathered in Oxford to discuss transforming food and farming systems for good.

The following takeaways represent common threads from the expansive programme which, each year, provides so much more in terms of connection, solidarity and mobilisation than any single lesson learnt.

Learn more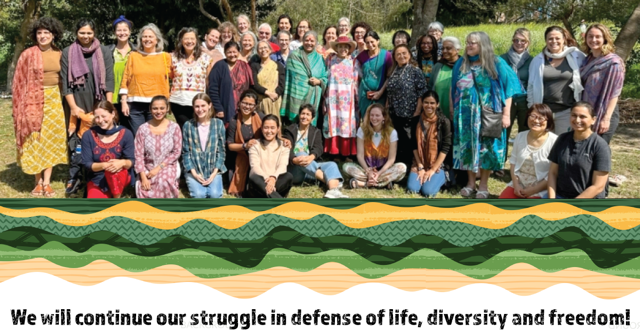 Open Letter from Diverse Women Directed to World Leaders

We, the women of the world, meeting together in Dehradun, India as the ¨Diverse of Women for Diversity¨, and representing 17 nationalities and multiple cultures, welcome and support the decision of the Mexican government through the presidential decree to phase out the use of GMOs and glyphosate.

We are outraged and dismayed that the Government of the United States is trying to pressure the government of Mexico to impose GMO transgenic Corn in violation of Mexico´s sovereignty and its sovereign rights enshrined in international agreements.

We as diverse women of the world working for protection of Biodiversity and resisting the imposition of GMOs which destroy our biodiversity and our food sovereignty support the Mexican government, condemn the bullying by United States and the biotechnology industry to force GMOs on Mexico and the world violating the Convention of Biological Diversity and the Cartagena Protocol on Biosafety which enshrine sovereignty and the precautionary principle. We also ask the European Commission to stand by the decisions they have made under the precautionary principle.

Learn more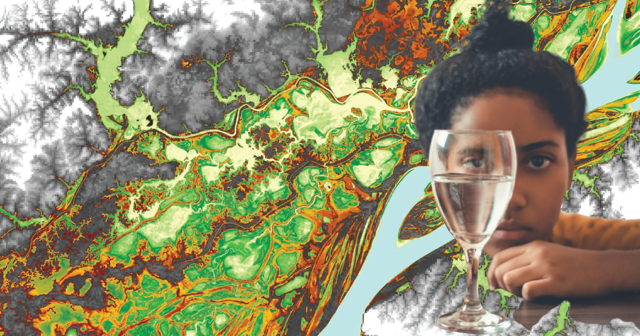 Restoring the Water Cycle: Understanding the Basics and Taking Action

I am writing this on World Water Day, March 22nd. The UN's tag line for today is 'Be the change. Every drop counts.' This is very true. If we are going to return water cycles everywhere to what they used to be, then it will start with each one of us understanding the basics of the water cycle and acting to support a healthy water cycle.

The action we need to take is not that complicated. The complexities lie in the wonderful way in which Nature drives the water cycle, when the basics are in place. We do not fully understand these complexities, but we understand what we need to do.

Nearly everywhere around our African continent, water falls as rain, falling as snow in a few spots here and there. If that rainwater sinks into the ground, it is a productive force. If it runs off the ground it is a potentially destructive force.

Learn more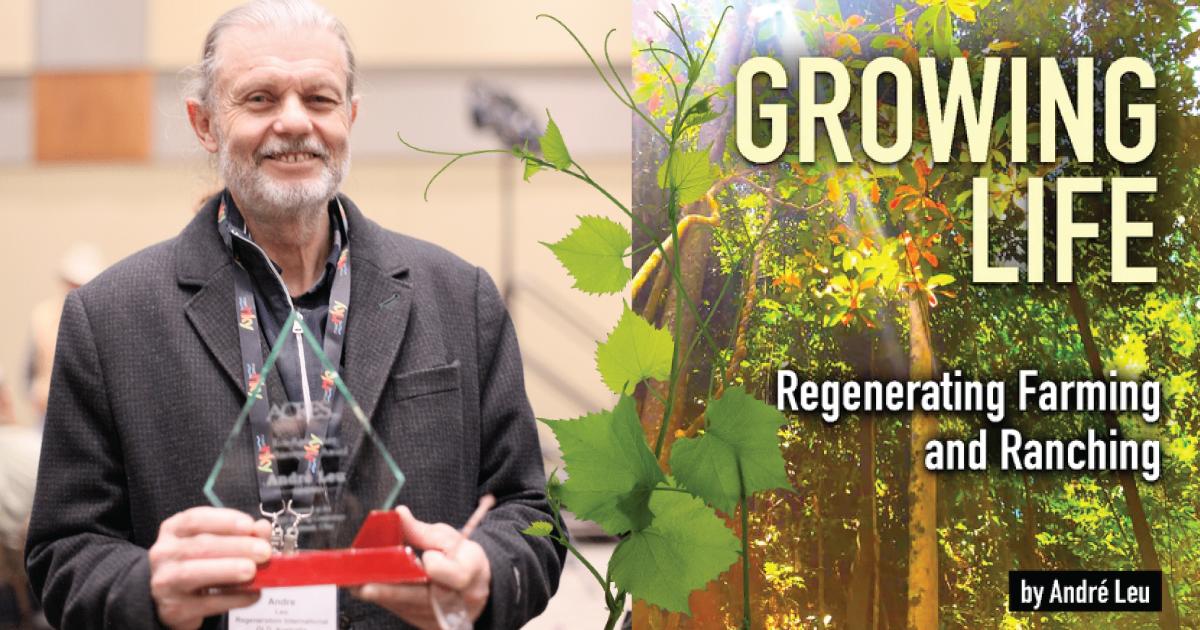 Ground Covers and Weed Management for Regenerative Farming and Ranching
Acres USA has made André Leu's book Growing Life: Regenerating Farming and Ranching the book the week, in his powerful and well written book, André Leu introduces us all to the concepts of regenerative organic agriculture, asks provocative questions, then shares answers only decades of experience could possibly hope to inspire, and then finally invites us on a journey to, as André says, "become your own researcher".

Nature Fights Against Bare Ground

Bare ground is the best way to encourage weeds, as most weeds are pioneer species. They rapidly germinate to cover disturbed and bare ground. Nature always regenerates disturbed soil by rapidly covering it with plants. Weeds are nature's way of healing disturbed soil. Living plants feed the soil microbiome with the molecules of life so they can regenerate healthy soil.

Learn more