Watch our interview with Kayaa Christine Nakimwero, a member of Parliament in Uganda who is campaigning for seed sovereignty to ensure climate resiliency and food security in Africa.



People's Food Summit 2022
Regeneration International, in conjunction with our partners, held a world wide "People's Food Summit" again this year.

It was our second food summit — a major 24-hour streaming World Food Day event, featuring speakers from every region on the planet.

It was a successful year, with over 700,000 people from all regions of the world tuning in to watch and listen to discussion panels.
This year's virtual summit started in Oceania and moved westwards through the time zones of Asia, the Middle East, Africa, Europe, Latin America, and North America. Each region was self-organized, and they selected discussion themes and issues according to regional priorities.
RI worked organized the event in conjunction with many partners partners — Organic Consumers Association, The Global Alliance for Organic Districts, IFOAM Asia, Navdanya, the International Network of Eco Regions, Savory Hub Africa, Via Organica, AFSA, The League of Organic Municipalities and Cities and BERAS.

Watch some featured highlights from the event:

https://www.youtube.com/watch?v=cKM1QgOsb4I
https://www.youtube.com/watch?v=LZ6XTF0qWJQ
https://www.youtube.com/watch?v=qD-PwofrhhM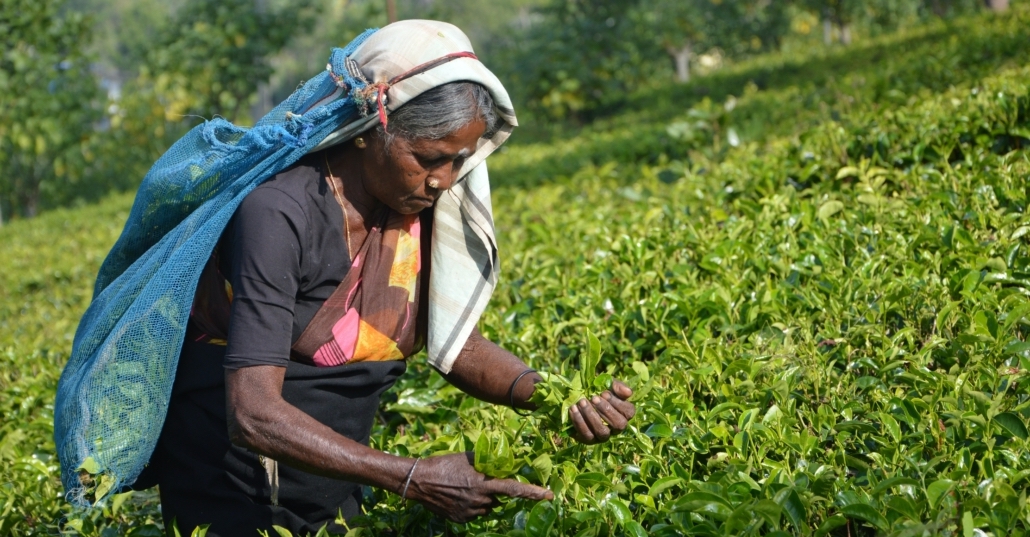 The Distorted Lies About Sri Lanka's Organic Pathway
Recently there have been a series of articles stating that Sri Lanka's economic chaos was caused by the government forcing the country to go organic.

These articles' familiar false narratives, untruths, and language style show that they were written spin doctors from a PR company employed by pesticide/big agriculture cartels. They were cut and pasted by poor-quality journalists who did not fact-check.

The narrative was that the government forced farmers to become organic by banning chemical fertilizers. This caused crop failures and food shortages which caused the riots, causing economic chaos.

This is a distortion of the truth by falsely connecting the dots. The economic chaos was not caused by the country going organic, as it hadn't gone organic. The government was only planning to do so in the future.

Sri Lanka's Economic Troubles

Sri Lanka was in severe economic trouble due to the build-up of financial debt caused by a combination of factors that began with the crippling financial drain, infrastructure damage, and social disruption of the decades-long civil war. The crisis was exacerbated in April 2019 due to church suicide bombings destroying the international based tourism industry, which was a significant provider of foreign currency for the country. The value of its currency fell and made it more expensive for industry and the government to import essential goods such as fuel.

Click to Learn More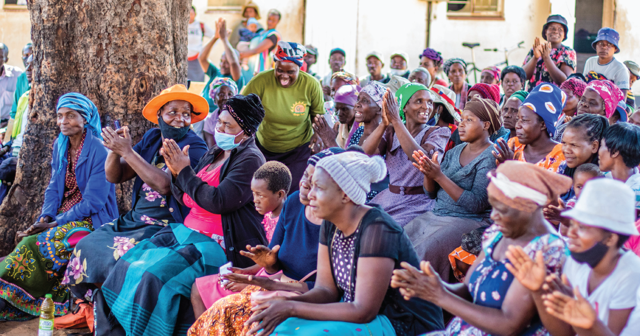 Regenerating Seed and Food Culture in Africa

Production of culturally appropriate food, that is healthy, nutritious, and abundant is slowly but surely making its sound known across the African continent. This is mainly due to a wonderful collective of country, regional, and pan African movement building towards influencing systems and policy.

For the longest time, the narrative of food and agriculture in Africa has been degraded, with African seeds being labeled as tired, ways of farming as backwards, and a chain of narratives that include Africa being poor and needing "new technologies".

However, farmers are putting their best foot forward in changing the trajectory by using natural, local and biologically regenerative practices to grow food and nourish their families. Most industrial agriculture approaches that are mostly linked with the green revolution in Africa are proving to lead to more hunger and crop failures in the face of unreliable weather patterns due to the climate crises.

Small holder farmer organisations are focusing on building soil health, as a way of creating resiliency, and sustenance for the communities. I am sharing some photos of a seed fair we recently had here in the communities of Hwange National park in Zimbabwe. These farmers live in one of the most difficult landscapes, with about 350-400 ml of rainfall on a good year, a long dry and hostile season which makes it hard for them to grow crops for longer periods. The Seed fair was a celebration of seed, food, culture and indigenous wisdom on seed preservation. It was attended by representatives from 6 villages, the Chief and different leaders.

Learn more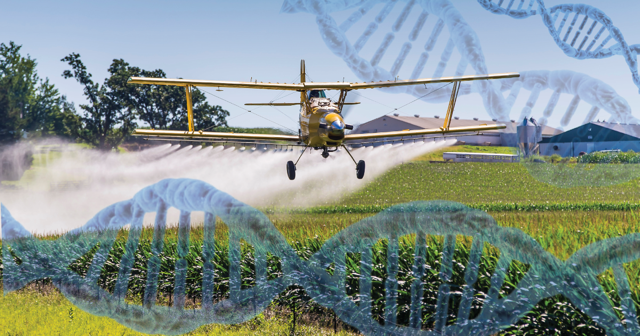 The Onslaught of Genetic Engineering 2.0
Over the past 30 years OCA and our allies across the world have fought hard against gene-spliced GMO foods and crops and the toxic pesticides and chemicals that always accompany them, exposing their dangers, limiting their market share, and in some countries bringing about mandatory bans (Mexico) and/or labeling and safety-testing (USA and Europe).

But now Bill Gates, the gene-engineers, the World Economic Forum, and the Davos "Great Reset" technocrats and authoritarians, the folks who anticipated and profited off of COVID and the lockdowns, have a bold new plan to shove down our throats: get rid of animal agriculture, ranching, and small farms entirely. Make lab-engineered fake meat, fake milk, and fake cheese the new normal. Pretend they're not genetically engineered and therefore they don't have to be properly safety-tested and labeled. Divide and conquer vegans and carnivores, urban consumers and rural communities. Drive into bankruptcy and off the land the billion ranchers, small farmers, and herdsmen/women around the world, who depend on raising animals and livestock for their survival.

Learn More