Dear Friend of the National Parks,

First, we want everyone affected by Hurricanes Ian and Nicole to know you are in our thoughts -- and as fellow Floridians, we stand with you.

Please enjoy the latest park news from NPCA's Sun Coast Region. Thank you for being part of our national park community.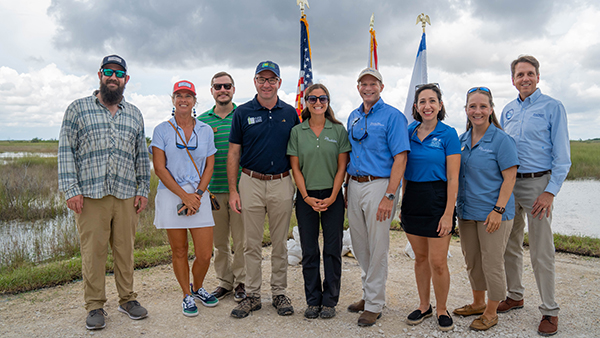 Miami seepage wall keeps clean water inside Everglades National Park
Great news for Everglades National Park! NPCA was on-the-ground in Miami-Dade County to celebrate the ribbon cutting of a new restoration project that will help retain clean freshwater in the Everglades. The underground "seepage wall" will keep valuable freshwater inside Everglades National Park while preventing flooding to adjacent urban development. This means that every drop of water we restore to the Everglades stays in the park where we need it, instead of seeping out underground.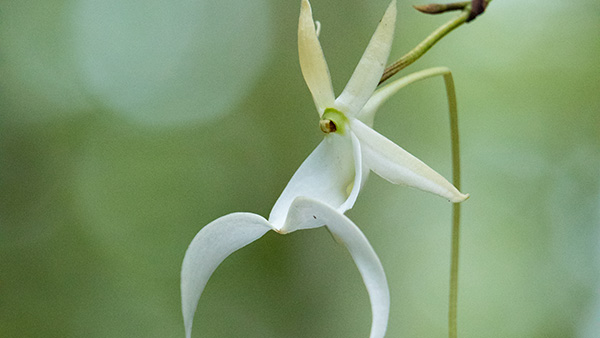 Ghost orchids move one step closer to Endangered Species Act protection
Last month, the U.S. Fish and Wildlife Service announced a step in the right direction for an imperiled and iconic Florida plant – the ghost orchid. The agency found that the petition that NPCA and our partners filed (back in January of 2022) provided sufficient information for the agency to move forward and formally consider whether listing the ghost orchid under the Endangered Species Act (ESA) may be warranted. Sadly, ghost orchids are at serious risk of extinction from multiple threats, including poaching, habitat loss and degradation, and the climate crisis, and NPCA will continue to call for their protection under the ESA. Read more in NPCA's press release.
NPCA to host 38th annual Everglades Coalition Conference in 2023
NPCA is thrilled to announce that we will host the upcoming 38th Annual Everglades Coalition Conference, taking place January 26 - 29, 2023 at the Fort Lauderdale Marriott in Coral Springs, Florida. The annual conference is the largest forum for discussion on progress for restoring America's Everglades and regularly welcomes 300+ participants including agency and elected leaders, scientists, policymakers, many of our NGO allies in the Everglades community, Tribal leaders, students and interested citizens who wish to learn more about efforts to restore the Everglades. Learn more here.




More than 40,000 call for a brighter future for the Florida Keys
NPCA and our partner groups are pleased to announce that thanks to YOU speaking up on behalf of coral and wildlife, pro-conservation voices delivered over 40,000 comments urging the National Oceanographic and Atmospheric Administration to prioritize the health of coastal and ocean resources in the Florida Keys National Marine Sanctuary's Restoration Blueprint. This comment period was significant as it will help determine the fate of the continental U.S.'s only barrier reef. The Sanctuary is a national gem, and its fate is closely entwined with three iconic national parks on its borders – Everglades, Biscayne and Dry Tortugas. The demonstration of incredible public support for the Sanctuary means we have given this national treasure its best chance at being restored and protected for future generations.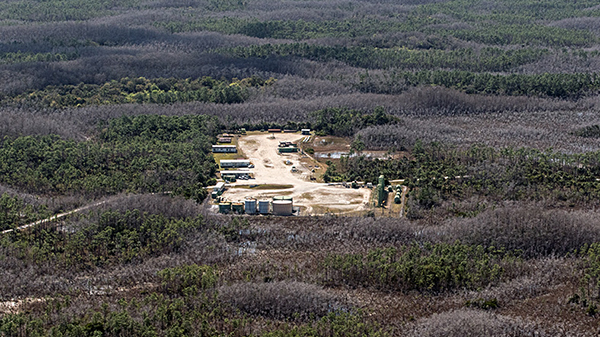 Amidst continued threats from oil and off-road vehicles, NPCA calls for full protections and wilderness designation for Big Cypress National Preserve
We are closely monitoring the threat of new oil drilling in the Preserve, as has been proposed by the Burnett Oil Company. Five years after the company conducted seismic exploration for oil in the Preserve, Big Cypress remains scarred by the severe damages that impacted over 110 square miles of its wetlands and wilderness. We continue to call on NPS to require Burnett to properly restore and mitigate the harm caused by the massive trucks that trampled hundreds of dwarf cypress trees.

Meanwhile, in August, NPS proposed expanding off-road vehicle (ORV) use throughout the Preserve in its draft Backcountry Access Plan. This alarming proposal would open up areas to impacts from ORV use, including areas that are important for protecting ecosystem connectivity, water flow and wildlife. By the Park Service's own calculations, the existing ORV network in the Preserve is already large enough to support the average annual ORV usage (even if that usage increases 25%); therefore, the proposal to expand ORV trails while sacrificing the Preserve's resources is unwarranted. NPCA is calling on NPS not to expand the ORV network beyond its current mileage and instead support the designation of the full extent of eligible wilderness in the Preserve. NPCA will continue to stand up for Big Cypress to ensure the character of this wild and special place is protected in perpetuity.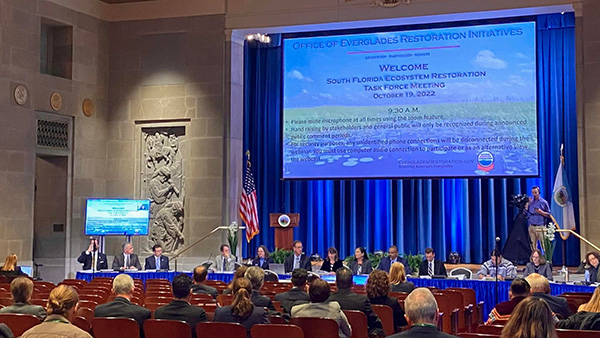 Washington, DC: NPCA staff joined restoration partners for key meetings at the Capitol and Dept. of Interior Headquarters
NPCA's South Florida team and many of our Everglades partners traveled to Washington, DC for an important meeting of the South Florida Ecosystem Restoration Task Force, held at DOI Headquarters. The Task Force brings together the federal, state, Tribal and local agencies involved in restoring and protecting America's Everglades and welcomes the input of stakeholders like NPCA when considering restoration initiatives. DOI Secretary Deb Haaland joined the Task Force and affirmed the current Administration's commitment to restoring clean water flow, improving wildlife habitat, and advancing climate solutions in the Everglades.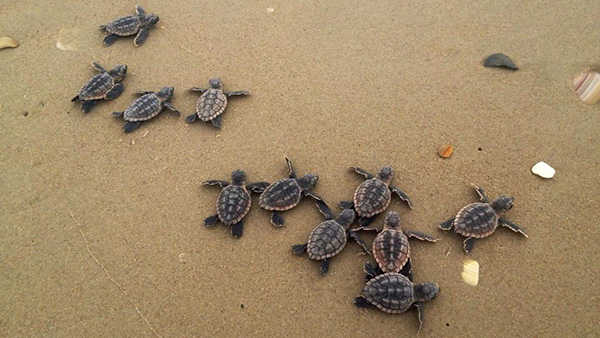 Canaveral National Seashore has highest numbers of sea turtle nests in the National Park System
Canaveral National Seashore is famous for rocket launches, beautiful beaches and amazing wildlife – including five species of threatened or endangered sea turtles. Perhaps less well-known is the sheer number of sea turtles that rely on Canaveral's beaches for safe nesting habitat each year. This year, 12,487 individual turtle nests have been reported by park staff, nearly tying the all-time record of 13,308 nests in 2019. Check out this video clip of Loggerhead sea turtle hatchlings this past summer!

Canaveral National Seashore recently suffered extensive damage due to Hurricane Nicole, including beach erosion. The natural resources at Canaveral are vitally important, and we hope the park can recover and remain resilient.

New partnership with Florida Atlantic University to support student research on South Florida wildlife and ecosystem health
As part of NPCA's commitment to support the next generation as they take over stewardship of our public lands and waters in the years ahead, our team is happy to announce a new partnership with Florida Atlantic University's College of Science. Four graduate students at FAU have received support from NPCA to advance their research on native wildlife populations, microplastic impacts on mangrove ecosystems, and the health of seagrass in Florida Bay.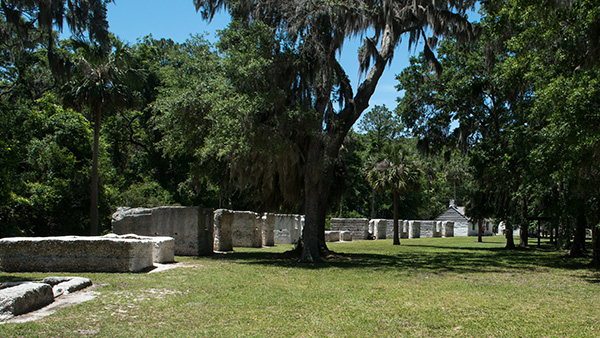 Envisioning a concept plan for the Kingsley Plantation in Northeast Florida: preserving cultural resources amidst sea level rise
Timucuan Ecological and Historic Preserve in Northeast Jacksonville, Florida, is home to an abundance of both natural and cultural resources. The Kingsley Plantation, located at Timucuan, is one of the oldest surviving examples of an antebellum Spanish Colonial plantation. The site preserves historic cabins and other structures where visitors can learn about the lives of enslaved people that once lived at the plantation. The Park Service has recently embarked on preparing a Development Concept Plan for Kingsley Plantation to help guide and envision a future for this vital site. Sea level rise, storm surge, flooding, cultural resources and visitor access are just some of a host of considerations that the Park Service is taking into account as they work towards this plan. You can find more information about this project here.
In the spirit of the Thanksgiving holiday this week, NPCA wants you to know how thankful we are for all that you do for our parks. We wish you and yours a wonderful holiday season ahead.

With gratitude,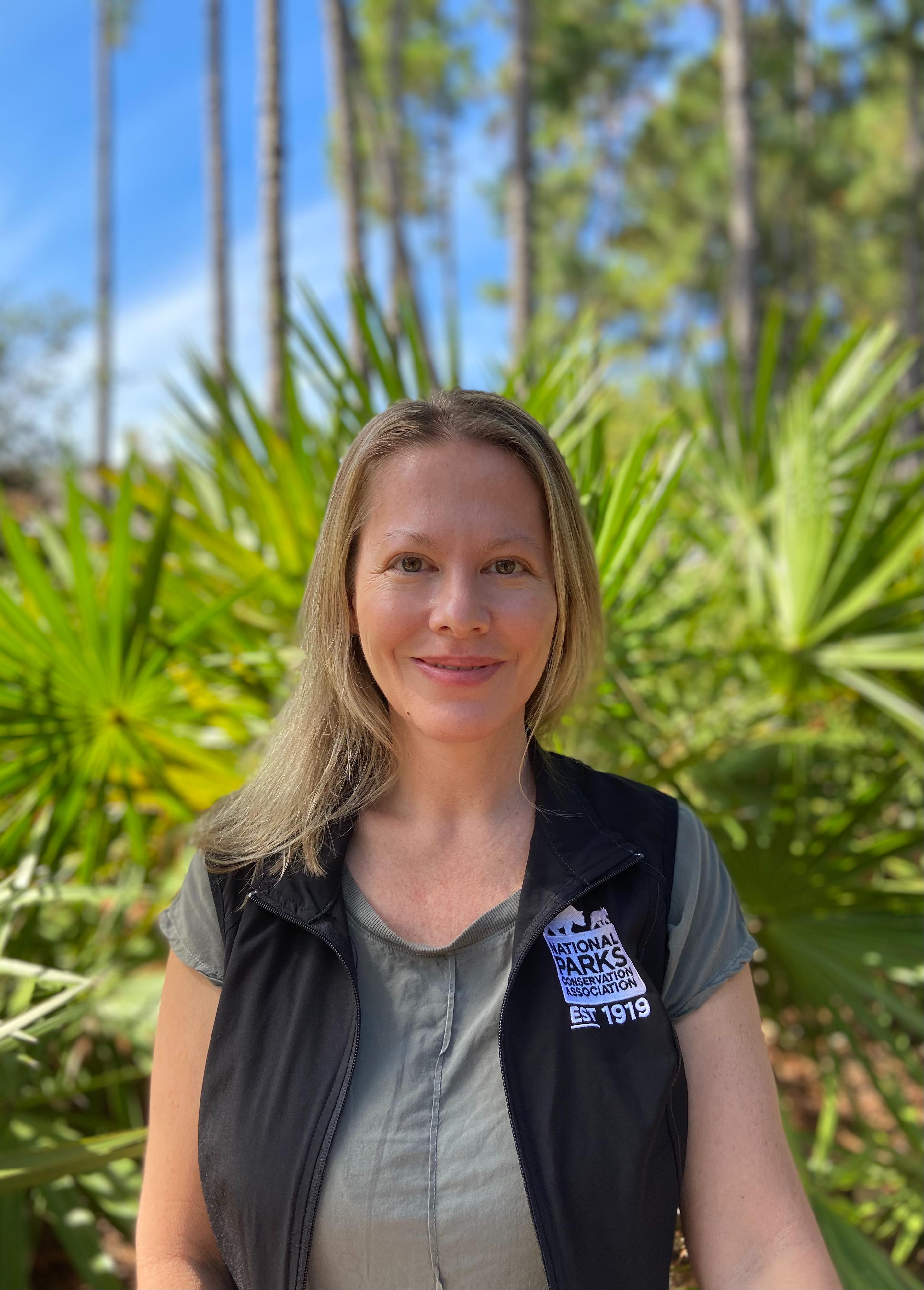 Melissa E. Abdo
Sun Coast Regional Director
Photos from top: NPCA and partners at Everglades National Park © SFWMD; Ghost orchid © Haniel Pulido, Falcon Shots | NPCA; Dry Tortugas © DavidJRuck | NOAA; Oil wells at Big Cypress © Lighthawk | NPCA; South Florida Ecosystem Restoration Task Force © DOI; Loggerhead sea turtles © Dawn Childs | USGS; Kingsley Plantation © Don Barrett