Dear Friend of the National Parks,

I cannot believe I am saying this, but it's already the end of summer! I hope you were able to find time to enjoy the summer months in ways that brought you joy, relaxation and a visit to a national park. We enjoyed spending the summer months in the field engaging with many of you at park-based activities, trivia and community events.

We are beyond grateful for the way you continue to advocate for parks, and I'm excited to share some highlights from around the Mid-Atlantic Region:

This August was a historic moment for addressing climate and boosting national parks. After our continued advocacy, Congress passed the Inflation Reduction Act, historic legislation to address the climate crisis facing our country. This historic bill will provide the National Park Service with $1 billion to hire much needed staff and protect our parks from increasingly severe climate change impacts. They money will address deferred maintenance needs, help rangers rescue threatened artifacts and keep our parks teeming with beautiful wildlife. This funding is especially critical for national parks most impacted by climate—such as Harriet Tubman Underground Railroad National Historical Park in our region (pictured below).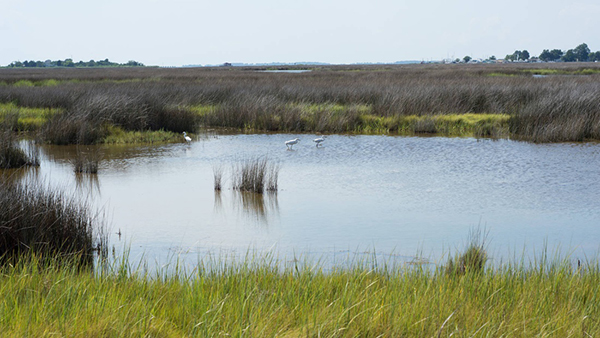 Climate change is the greatest threat facing our national parks, and we are fighting back. This summer, we hired our first Mid-Atlantic Coastal & Climate Resilience Program Analyst, Renee Reber. Renee (pictured below) will expand the Mid-Atlantic team's capacity to work on climate issues facing our region's national parks. Her prior experience includes advocacy and policy work across the Chesapeake and Delaware River watersheds in Pennsylvania, including most recently at PennFuture, a state-based environmental advocacy organization, where she was the Watershed Advocacy Campaign Manager and Pennsylvania state lead for the Choose Clean Water Coalition.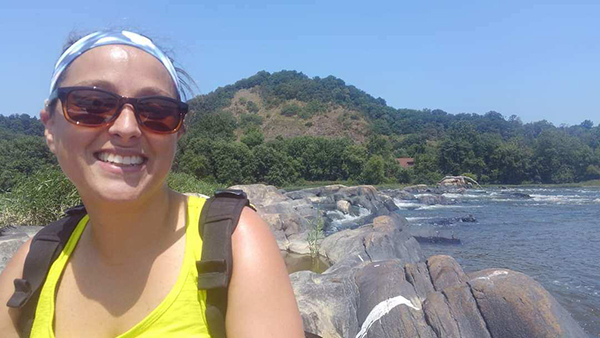 You helped protect Gettysburg!
After an outpouring of opposition from NPCA members and supporters, and with the help of our partners American Battlefield Trust and the Gettysburg Foundation, we protected the historic views at Gettysburg. On July 26, the Cumberland Township Board of Supervisors in Gettysburg, PA unanimously voted down a proposed zoning amendment that would have permitted the construction of large 175-foot water towers along the picturesque viewshed of Gettysburg National Military Park. Thank you to the hundreds of NPCA members and supporters in Pennsylvania who made their voice heard to protect this hallowed ground and ensure that its many important stories continue to inspire park visitors.

We're inspired by Park Advocates like you, who stepped up to both preserve and learn about the national parks in our region.
The Mid-Atlantic team would like to thank our partners for their incredible efforts making our advocacy work beyond successful. We also had an amazing turn out from fellow advocates -- thank you for your support.


NPCA Staff and volunteers removed over 18 bags of trash at the Chesapeake and Ohio Canal National Historical Park with our partners at the C&O Canal Trust and the Washington Biologists Field Club. In partnership with Rock Creek Conservancy we removed invasive species in Rock Creek Park in Washington, DC. We were honored to receive a behind the scenes tour of the National Mall & Memorial Parks with Trust for the National Mall, and an interpretive boat tour of the national parks along the Anacostia River hosted by the Anacostia Riverkeeper, Trey Sherard. We appreciate our partners and allies that made these opportunities possible.
It's not too late to join us at an upcoming event this fall!
Below are some upcoming events at national parks around our region. More details and information can be found on NPCA's website. If you have questions, feel free to reach out at [email protected].
We hope to see you soon and thank you for your continued advocacy and support for our national parks!
Warmly,


Michaela Pavlat
Senior Outreach and Engagement Coordinator

September 22 National Parks Trivia at Bull Run Winery, Virginia
September 24 National Public Lands Day at Prince William Forest Park, Virginia
October 8 Northampton County Festival, Louise Moore Park, Easton, PA
October 9 Van Campen Day, Walpack, New Jersey
October 15 Bridge Day at New River Gorge, West Virginia
Photos, from top: Eastern Shore Maryland wetland near Harriet Tubman Underground Railroad NHP © Jcmiller73 | Shutterstock; Renee Reber, Mid-Atlantic Coastal & Climate Resilience Program Analyst; NPCA staff demonstrates water run off at the Hope Green Day in New Jersey; Volunteers at Gravelly Point on National Trails Day clean-up with Potomac Conservancy; Volunteers and park rangers at New River Gorge pulling invasive garlic mustard.