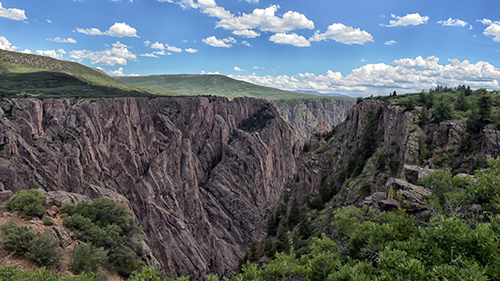 Dear Friend of the National Parks,

As we bring you this summer update from the Southwest, we joyfully share two victories that will help our parks and public lands tell full and inclusive stories.

Last month, the Biden administration reached an historic agreement giving the five Tribes of the Bears Ears Commission (Hopi, Navajo, Ute, Ute Mountain Ute and Pueblo of Zuni) more say over the management of Bears Ears National Monument. The agreement includes concrete provisions to incorporate traditional knowledge and wisdom into management planning and a proposal to fund Tribal staffing to ensure meaningful engagement in co-management.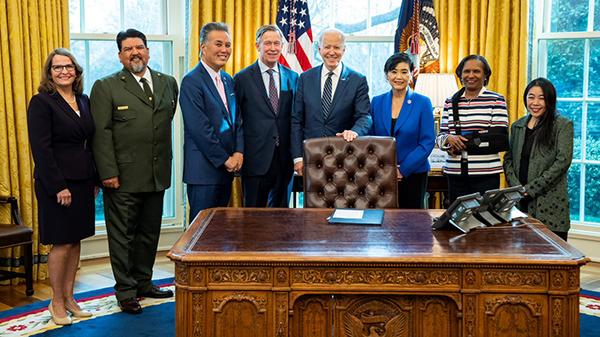 In March, President Biden signed the Amache National Historic Site Act into law, authorizing Amache as the 424th park in the national park system. Amache preserves, protects and tells the story of the Granada War Relocation Center, where Japanese Americans were unconstitutionally incarcerated during World War II. We are proud to have this important park site in the Southwest region.

Creating Amache National Historic Site and ensuring Tribal co-management of Bears Ears are victories we are celebrating, but much work still lies ahead. NPCA will continue to support land managers, those with ancestral ties, and other stakeholders as they do the hard work of running Amache and Bears Ears.

Our work in other arenas continues, including legislation, regulatory accountability, and getting the word out about changes to visiting our most popular national parks this summer.
Next Phases of Advocacy for the Grand Canyon and Chaco on Capitol Hill

Early this summer the U.S. Senate held a hearing on the Grand Canyon Protection Act, which would ban new uranium mining on about one million acres of public lands surrounding Grand Canyon National Park. NPCA added its park advocate voice to a broad coalition of Indigenous Tribes and conservation groups urging the Senate to act swiftly on the bill — which has already passed the House —and protect the canyon, as well as waters vital to Tribes.

Together with our coalition we continue to take every opportunity to urge the Bureau of Land Management and congressional leaders to protect sacred sites, human health and other resources around Chaco Culture National Historical Park by instituting a 10-mile protection zone free of new oil and gas drilling on federal lands. Just last month, the All Pueblo Council of Governors traveled to Washington, D.C. to share their valuable stories with the New Mexico delegation and executive officials. Add your voice to the coalition calling for Chaco protections and stay tuned for more updates on the long campaign to balance complex interests in this broad, interconnected region.

Battling Bad Air in Utah

Public stakeholders across Utah continue to hold regulators' feet to the fire to clean up the air over national parks. Two of Utah's biggest polluters, PacifiCorp's Hunter and Huntington coal fired power plants, are among the top 20 worst park polluters in the nation, exacerbating the climate crisis and contributing to haze over national parks in Utah and neighboring states. At a May hearing, the National Park Service and advocates shared their concerns about haze pollution harming public health, scenic views, park visitors and local communities. They encouraged the Utah Division of Air Quality to improve the state's haze plan before the July vote to pass the plan on to the Environmental Protection Agency (EPA). The EPA has already signaled the Utah plan fails to address the state's most egregious polluters.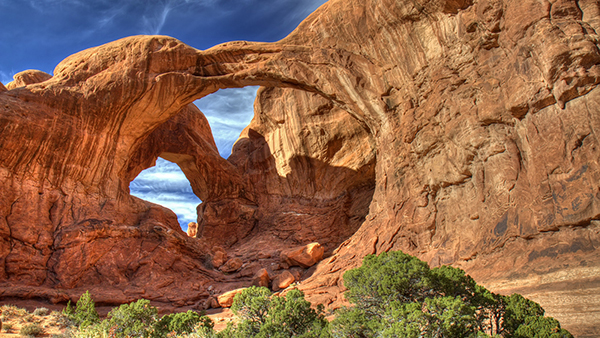 A Visitor's Guide to National Park Reservations

Summer means peak visitation for many national parks — and some of those parks are reaching a tipping point for balancing public enjoyment and resource protection. Several parks are seeking solutions to crowding and congestion challenges, including reservation and timed-entry systems, and NPCA is here to help park visitors plan and prepare. Check out our Know Before You Go page and plan like a pro before visiting places like Arches, Zion and Rocky Mountain.
Have a happy, safe summer,


Ernie Atencio
Southwest Regional Director

PS: For more insight on the unfolding story of Bears Ears, we recommend the article Full Circle from the spring edition of National Parks Magazine about a crew of young men from the Pueblo of Zuni caring for the cliff dwellings built by their ancestors.
Photos, from top: Black Canyon of the Gunnison National Park © Evdoha | Dreamstime.com; President Biden signs the Amache National Historic Site Act into Law, NPCA President and CEO Theresa Pierno on the left © Official White House Photo; Kiva at Chaco Culture National Historical Park © Sumikophoto | Dreamstime.com; Double Arch in Arches National Park © Peteleclerc | Dreamstime.com