Civil Society frustration.

Even with these commitments, a number of groups felt left out, particularly the smaller NGOs and civil society groups who are not part of the policy process.

There were very few civil society groups officially invited to attend COP15, and their absence was obvious.

"These platforms are only for high-level people, and they don't listen to us. I come from a rural area, and even for me to come here, I had to fight, and I came late," says Mailes Zulu Muke of Save Environment and People Agency, a grassroots NGO in Zambezi, Zambia.

A number of attendees RFI spoke with said that the people on the ground were not acknowledged, or included.

"[At] these high-level conferences here, there are just [academics], and ministers, not people from the ground. Most of the policies without implementation [plans] are just as good as dead," one attendee said.

The Earth Repair Hall Of Fame
Herein are some of our major heroes and heroines of the Global Earth Repair movement. These are people who have made a distinct, tangible difference. Of course, many of these people are part of group efforts, but these we wish to Recognize have also inspired and motivated thousands of others. Proof positive that just one person, or a few collaborators, can be a catalyst toward entire movements! These folk and groups listed represent to us that essential spark.
This list also includes models of what have worked, and potentially those that will – both restoration and role models. The people and communities of our world need examples and inspirations. The study of this list will help give you an idea of the enormity and scope of the world's restoration efforts.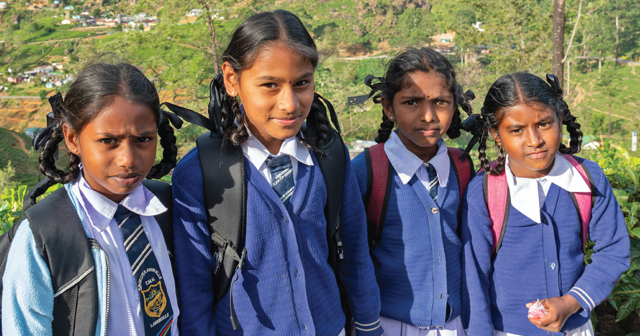 Covid, Climate, Chemicals and Debt: The Perfect Storm that hit Sri Lanka
Sri Lanka, Serendip, the jewel in the Indian Ocean is facing a severe political and economic crisis.
The crisis has multiple roots but has intensified in the last 2 years with Covid, Climate change, the debt crisis, the contribution of chemical fertilisers to debt, climate emissions and climate vulnerability.
The protests we are witnessing now are triggered by an economy of greed, creation of a debt trap and rent collection, rising costs of living and ordinary citizens facing an economic crisis of survival. Such protests were common sights across the world in 2019 before Covid and the lock down. Recall Beirut and Chile. When the cost of living becomes unbearable, people rise. And across the world countries are being trapped in debt to generate billions for the billionaires and banks.
Sri Lanka is facing a serious debt and foreign exchange crisis. This is a direct result of the Neo liberal policies of corporate globalization that make countries borrow more and more for the Infrastructure of Profits — ports, power plants, highways, resorts — end up in a debt trap, and are forced to pay more for essentials.
Essential Reading and Viewing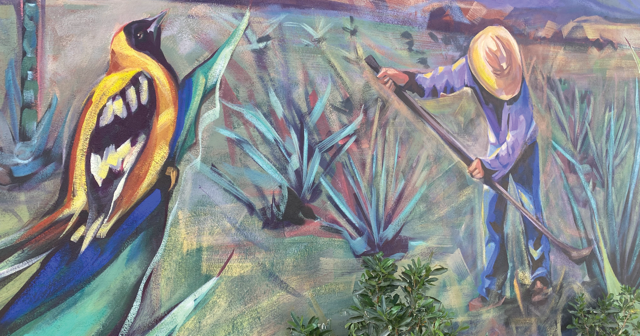 Halfway to COP27: Are Governments Delivering on Their Climate Promises?

Climate change is the biggest challenge of modern times. Our 'Climate Ambition Report' covers insights from our experts across the globe, representing 24 regions. It recalls the promises that were made in the lead up to, and during COP26, to assess the progress which has been made across various jurisdictions.

As Cop15 Tackles Desertification, Here Are Three Ways Ifad Is Helping Farmers in Sub-saharan Africa Build Their Resilience to Climate Change
Here, we take a look at three RFS country projects supported by IFAD. Each of them has introduced innovative ways of helping communities protect their drylands, maintain food security, and prepare for the effects of climate change still to come.

COP15 Desertification Conference Ends in Abidjan
After almost two weeks of talks on key themes like desertification or drought, Mauritanian Executive Secretary of the Conference of the parties, reiterated the need for effective steps to prevent further land degradation.

Regenerative Agriculture: Healthy Soil Best Bet for Carbon Storage
Transforming agriculture is the planet's greatest untapped treasure for coping with the climate crisis. Today's large-scale conventional agriculture has huge negative impact on soil. The report shows that restoring biodiversity in soils, particularly in grasslands can dramatically increase their capacity to capture and store carbon.

Mobilizing Money and Movements: Creative Finance for Food Systems Transformation

Creative finance for food systems transformation provides investors with a roadmap of creative finance strategies that support entrepreneurs, farmers, activists, and social movements to transform local food economies. Conducted by the Global Alliance for the Future of Food and Transformational Investing in Food Systems Initiative (TIFS), this report showcases six food-focused initiatives that have incorporated unique investment strategies that blend a spectrum of financial capital to both stimulate social enterprise and achieve sustainable, equitable, and secure food systems.

Starting Anew with Regenerative Agriculture
Regenerative agriculture essentially benefits soil, restoring its organic carbon through sequestration and reversing industrial agriculture's contributions to climate change, erosion, pest invasions, desertification, salinisation, decarbonisation, chemical contamination among others.

Watch: Billion Agave Project - Regeneration International UNCCD COP15 Side Event

We held a side event at UNCCD COP15 in Abidjan, Côte d'Ivoire speaking on how the agave-based agroforestry can regenerate degraded arid and semi-arid landscapes.

Watch: Regeneration International COP15 Side Event: Greening the Desert

Regeneration International held a side event at the United Nations Convention to Combat Desertification COP 15 in Abidjan, Côte d'Ivoire on May 13, 2022
Watch: Precious Phiri and Oliver Gardiner Speak on Combating Desertification at COP15 Abidjan

Meet our very own Precious Phiri and Oliver Gardiner, and hear what they have to say about combating desertification through regeneration!

Watch: Sena Alouka of the Alliance for Food Sovereignty in Africa ar COP15 Abidjan

Watch our interview with Sena Alouka of The Alliance for Food Sovereignty in Africa (AFSA) and hear about how civil society is working to promote Agroecology how they are leading the fight for food sovereignty in Africa.

Watch: Regenerative Shift | Raymond James Stadium Living Bamboo Fence

Regeneration International relies heavily on individual donors to fund our work around the world. Please consider contributing today.