Are your springtime symptoms caused by allergies or COVID-19? ‌ ‌ ‌ ‌ ‌ ‌ ‌ ‌ ‌ ‌ ‌ ‌ ‌ ‌ ‌ ‌ ‌ ‌ ‌ ‌ ‌ ‌ ‌ ‌ ‌ ‌ ‌ ‌ ‌ ‌ ‌ ‌ ‌ ‌ ‌ ‌ ‌ ‌ ‌ ‌ ‌ ‌ ‌ ‌ ‌ ‌ ‌ ‌ ‌ ‌ ‌ ‌ ‌ ‌ ‌ ‌ ‌ ‌ ‌ ‌ ‌ ‌ ‌ ‌ ‌ ‌ ‌ ‌ ‌ ‌ ‌ ‌ ‌ ‌ ‌ ‌ ‌ ‌ ‌ ‌ ‌ ‌ ‌ ‌ ‌ ‌ ‌ ‌ ‌ ‌ ‌ ‌ ‌ ‌ ‌ ‌ ‌ ‌ ‌ ‌ ‌ ‌ ‌ ‌ ‌ ‌ ‌ ‌ ‌ ‌ ‌ ‌ ‌ ‌ ‌ ‌ ‌ ‌ ‌ ‌ ‌ ‌ ‌ ‌ ‌ ‌ ‌ ‌ ‌ ‌ ‌ ‌ ‌ ‌ ‌ ‌ ‌ ‌ ‌ ‌ ‌ ‌ ‌ ‌ ‌ ‌ ‌ ‌ ‌ ‌ ‌ ‌ ‌ ‌ ‌ ‌ ‌ ‌ ‌ ‌ ‌ ‌ ‌ ‌ ‌ ‌ ‌ ‌ ‌ ‌ ‌ ‌
How Does Your City Rank for Allergies?
Seasonal allergies have arrived! Where you live could make them better – or worse. Find out where your city ranks and get tips to help you survive the season.
Watch as our specialists address the six most common misconceptions about this easy allergy treatment.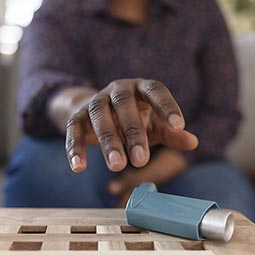 A new research study offers a different approach to managing asthma in Black and Latinx adults.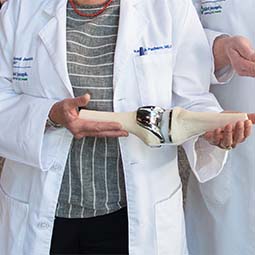 Metal Allergies & Joint Replacements
If you're considering a metal joint replacement, make sure you are not allergic. Our experts highlight the signs and testing available to answer this important question.
Meeting Your Care Needs
Our specialty care clinics are open and ready to serve you, including regular care, COVID-19 recovery, testing and treatment for adult and pediatric patients. We are also administering Pfizer vaccine to adults and children.
Make an Appointment | COVID-19 Care | Vaccine Info | Testing Info


Research Study to Better Understand Asthma
Our researchers are working to identify the clinical, physiologic, genetic and molecular characteristics of asthmatics. Healthy individuals, asthmatics and smokers are needed. Learn how you can help advance our understanding of asthma and help develop future treatments. Learn more.