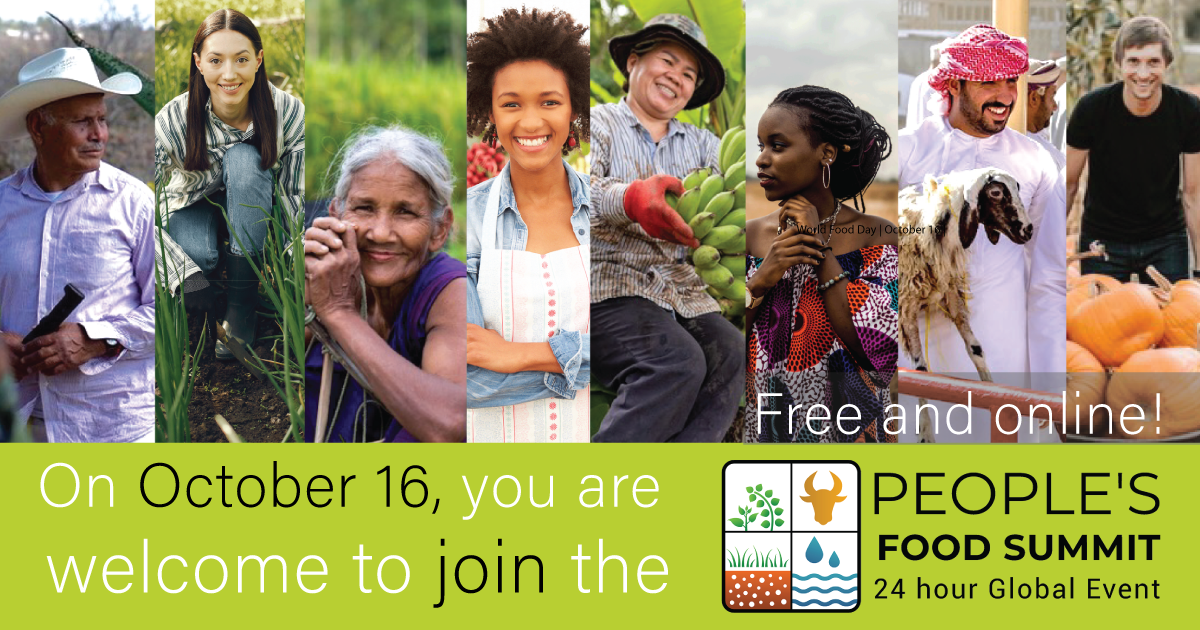 Join the People's Food Summit!
On World Food Day, October 16, we'll have 24 hours of speakers, 7 time zones, and panels, discussions and other live events with regenerative food and farming systems experts and practitioners from around the world.
More info available on the People's Food Summit webpage
For our partnering organizations: as part of the RI network, we welcome your input and your help in promoting the People's Food Summit! Send us your logo and we'll be happy to display it on the event webpage.
Mexico Devises Revolutionary Method to Reverse Semiarid Land Degradation
We recently talked to Mongabay's journalist Sue Bradford about our most exciting project at our Vía Orgánica ranch, in San Miguel de Allende, México.

They had heard about a revolutionary method that's being implemented in central México to reverse land degradation, a problem impacting farmlands worldwide and affecting almost 40% of the world's land.

And it is revolutionary indeed.

This new initiative is emerging in Guanajuato state in central Mexico. And it is the brainchild not of a high-tech company or government, but of a local farmer, José Flores González.

He has developed a system of intercropping agave with mesquite trees (leguminous trees such as mesquites or acacias are everywhere in arid lands) to produce 'the world's cheapest fodder,' which is also able to sequester carbon. It seems almost too good to be true, but it is not!

Learn how Flores, Vía Orgánica, Regeneration International and the San Miguel de allende municipality are working together to produce delicious animal fodder for just 5 U.S. cents per kilogram (about 2 cents per pound) and at the same time regenerating degraded soil and sequestering huge amounts of carbon.

Read "Mexico Devises Revolutionary Method to Reverse Semiarid Land Degradation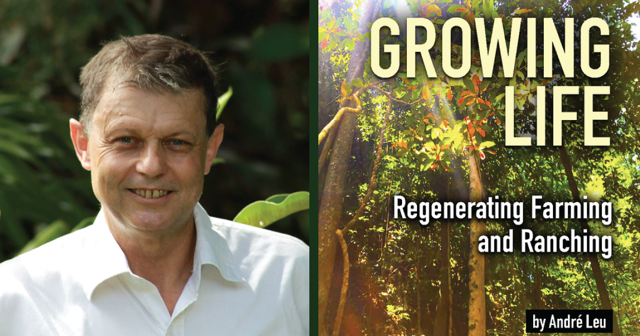 A New Book to Save the Planet
We're thrilled to announce that Regeneration International Director André Leu's brand-new book, Growing Life, is now available for pre-order at the Acres U.S.A. bookstore.
Long-time readers of Organic Bytes know André well. He is already the author of two popular books – The Myths of Safe Pesticides and Poisoning Our Children – and he is a frequent speaker at the annual Eco-Ag Conference & Trade Show.
"A Handbook to Save the Planet"
André Leu's new book is titled Growing Life: Regenerating Farming and Ranching, and has already received advance praise from organic and regenerative farming leaders including Rodale Institute CEO Jeff Moyer, Organic Consumers Association International Director Ronnie Cummins, eco-farming advocate and author Dr. Vandana Shiva, and biological farmer and author Gary Zimmer.
Learn more and Pre-Order Andre Leu's new book here

Regeneration International relies heavily on individual donors to fund our work around the world. Please consider contributing today.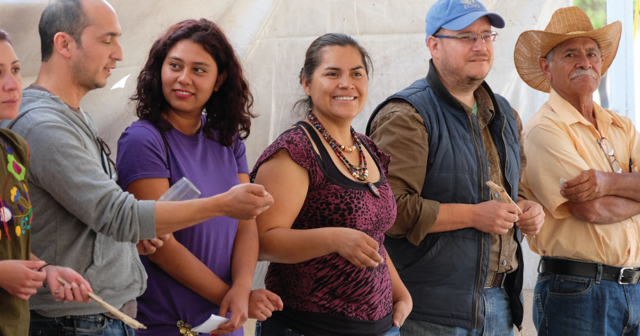 Regeneration International is an independent 501(c)(3) nonprofit, dedicated to building a global network of farmers, scientists, businesses, activists, educators, journalists, policymakers and consumers who will promote and put into practice regenerative agriculture and land-use practices that: provide abundant, nutritious food; revitalize local economies; regenerate soil fertility and water-retention capacity; nurture biodiversity; and restore climate stability by reducing agricultural greenhouse gas emissions while at the same time drawing down excess atmospheric carbon and sequestering it in the soil.